Adoptions
The Road To Resolution Starts Here Aggressive Representation When You Need It The Most
Adoptions in Bartow, Florida
Experienced Polk County Adoption Attorney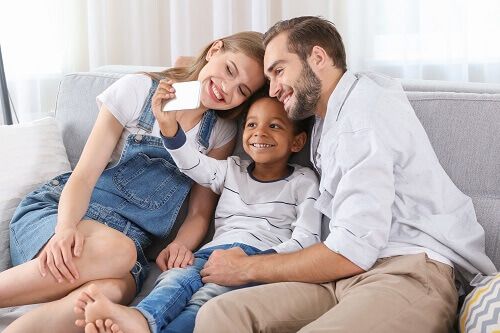 The adoption process can be extremely complicated, which is why it is imperative you retain the services of a legal professional to make sure the entire process is executed smoothly. Even the smallest oversight can delay the adoption process. Seek my firm for experienced counsel and dedicated adoption services.
As a Bartow divorce lawyer, I can help you create a unique adoption plan that reflects your specific goals. Adoptions typically involve numerous rules and regulations, and a tremendous amount of paperwork. As a professional who has facilitated many adoptions, you can trust me to do all the work for you. My team at Advocate Law Firm, P.A. can provide you with the high-quality legal services you need and deserve.
Seeking in an adoption in Bartow, Lakeland, or surrounding areas of Polk County? Our team of lawyers can help. Call (863) 644-5566 today to learn more!
Our Bartow Adoption Attorneys are Ready to Help
My firm handles all kinds of adoption-related cases including the following:
Adult adoptions
Closed adoptions
DCF adoptions
Florida foster care system adoptions
International adoptions
Grandparent adoptions
Open adoptions
Relative adoptions
State adoptions
Stepparent adoptions
How is an adoption legalized?
Under Florida law, any individual can be legally adopted. If a child is 12 years of age or older, his or her consent is needed, unless the court dispenses of this with the best interests of the child in mind.
Other parties that must provide proper written consent for adoption include:
The birth mother
The birth father
Any person lawfully entitled to custody of the minor
Adoptive parents are not eligible to finalize their adoption until 90 days after placement of the child in their home or 30 days after the judgment terminating parental rights (whichever occurs later).
Discuss your adoption plans in a free consultation!
When it comes to Florida adoption laws, there are countless legal guidelines and procedures you must follow, and you are likely to encounter obstacles and uncertainties throughout the process. Whether you are unable to have children and wish to adopt or interested in growing your family through international adoption, I can help. Make this process a lot less stressful by retaining my tried-and-true services.
Benefit from my more than 20 years of legal experience in this field. When you choose to retain the services of Advocate Law Firm, P.A. you can rest assured that you will receive the highest standard of legal care. We offer services in English and Spanish.
Ever Argued With A Woman?™
Advocate Law Firm, P.A.

We Fight Tirelessly For Every Client

More Than 20 Years of Experience

Personal Attention For Every Client
Volt Mills
A Company with a Glowing Reputation
See Why People Choose Advocate Law
I couldn't have asked for more!

I just want to publicly show my gratitude to Ms. Salvia and the rest of the team that worked on my recent case. I really felt I was represented well by Ms. Salvia and she took the lead in making strong points for my case. She was able to properly vocalize what I needed and look out for things that I didn't even consider. She is very experienced. I couldn't have asked for more. Thank you so much for help and professionalism.

- Dalena T.

Martha and the rest of the team constantly kept me in the loop of all that was occurring

There was never a time that I was alone in my divorce process. The staff/team was in contact communication with me. Any questions, concerns or issues I may have had, they were front and center ready to help me through the process and educate me on what the next steps were. Divorce in and of itself is a very emotional, trying and frustrating process. Martha and the rest of the team constantly kept me in the loop of all that was occurring, what was needed, any changes that were coming and how to properly handle them. Thank you so much for making a stressful and life changing event, easier to navigate.

- Michelle Acevedo

Honesty, integrity and a fighter!

I don't typically write reviews however, in this "case" it is warranted. Having gone through a protracted and tumultuous divorce lasting almost five years would leave any living and breathing human hating lawyers even their own. well, I must say I am left with a gratitude for all the hard work, patience and guidance given me throughout my process. I would recommend Melissa Wilson to anyone that is looking for Honesty, integrity and a fighter where it counts... CASE CLOSED!!!! and so is mine. cant forget Martha her assistant, taking my calls always and listening to me vent. Thank you all in that office Sincerely Niko

- Former Client