Joint Custody
The Road To Resolution Starts Here Aggressive Representation When You Need It The Most
How does Joint Custody Work?
Trusted & Resilient Bartow Divorce Attorney
I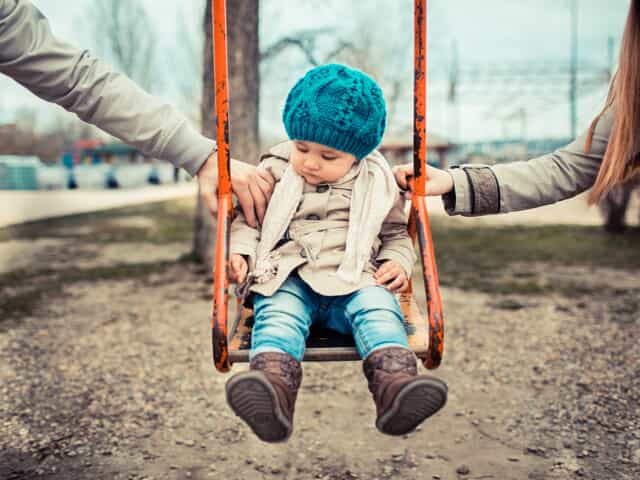 n the aftermath of a divorce or custody suit, if both parents are able to have equal say in making major decisions for their child or spend equal time with their child, this can be called joint custody. How exactly this is determined is left up to the courts if you and your spouse are unable to come to an agreeable solution on your own beforehand. When you need legal counsel during custody proceedings, turn to a dedicated Bartow divorce attorney for help.
I have been practicing family law in Florida for over 20 years, offering my clients fearless advocacy for their divorce, custody, or other cases. At Advocate Law Firm, P.A. my clients get unique strategies to accomplish their family law goals from an informed third-party so they can make rational decisions that are the best for them.
How is custody determined?
Whether a court awards joint or sole custody comes down to what is in the child's best interests. This vague notion comes down to several variables to determine which parent the child would be better served to spend the majority of their time with and have to make critical decisions for them.
The child's best interests can depend on:
Financial status of the parties
Which parent will provide the best home environment
Does each parent possess the child-rearing skills necessary
Which parent the child chooses to live with, if old enough
The ability of either parent to provide for the emotional, material, and needs of the child
The moral fitness of the parents
Any evidence of domestic violence or abuse by a parent
If the judge feels both parents can make decisions together amicably enough and will encourage a relationship between the child and the other parent, they may be inclined to award joint custody.
Joint Legal & Physical Custody
While Florida no longer uses terms such as custody or primary residence when dealing with children and divorce or paternity cases, courts can award parents shared parental responsibility or sole parental responsibility to one of the parents.
Shared parental responsibility is a situation in which both parents keep full parental rights and responsibilities regarding their child and the parents confer with one another when it comes to making major decisions about the child's welfare.
Speak with a Bartow divorce lawyer to learn how my firm can advise you during this difficult time. I bring a wealth of experience and compassionate counsel to every case and can help you determine how best to achieve your goals.
Call my firm and request your free case evaluation where we can discuss your rights and options.
Ever Argued With A Woman?™
Advocate Law Firm, P.A.

We Fight Tirelessly For Every Client

More Than 20 Years of Experience

Personal Attention For Every Client
Volt Mills
A Company with a Glowing Reputation
See Why People Choose Advocate Law
I couldn't have asked for more!

I just want to publicly show my gratitude to Ms. Salvia and the rest of the team that worked on my recent case. I really felt I was represented well by Ms. Salvia and she took the lead in making strong points for my case. She was able to properly vocalize what I needed and look out for things that I didn't even consider. She is very experienced. I couldn't have asked for more. Thank you so much for help and professionalism.

- Dalena T.

Martha and the rest of the team constantly kept me in the loop of all that was occurring

There was never a time that I was alone in my divorce process. The staff/team was in contact communication with me. Any questions, concerns or issues I may have had, they were front and center ready to help me through the process and educate me on what the next steps were. Divorce in and of itself is a very emotional, trying and frustrating process. Martha and the rest of the team constantly kept me in the loop of all that was occurring, what was needed, any changes that were coming and how to properly handle them. Thank you so much for making a stressful and life changing event, easier to navigate.

- Michelle Acevedo

Honesty, integrity and a fighter!

I don't typically write reviews however, in this "case" it is warranted. Having gone through a protracted and tumultuous divorce lasting almost five years would leave any living and breathing human hating lawyers even their own. well, I must say I am left with a gratitude for all the hard work, patience and guidance given me throughout my process. I would recommend Melissa Wilson to anyone that is looking for Honesty, integrity and a fighter where it counts... CASE CLOSED!!!! and so is mine. cant forget Martha her assistant, taking my calls always and listening to me vent. Thank you all in that office Sincerely Niko

- Former Client