Child Support Enforcement in Bartow, FL
Failure to Pay Support & Filing Motions for Contempt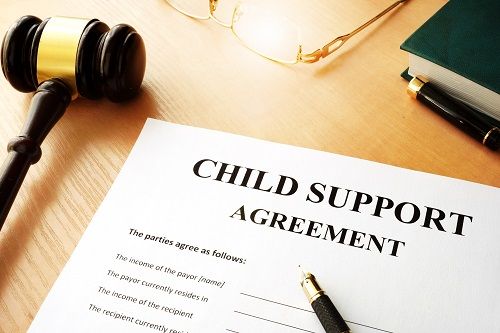 In our state, a motion for contempt may come in two different ways. If the support payments are made directly to one parent to the other, the custodial parent may choose to file a private action in an effort to enforce the order. On the other hand, if the payments are made through the court, the Florida Department of Revenue may be the one who chooses to file a motion. If you have moved to Florida after the finalization of your divorce, you may have the order registered in Florida so it can be enforced here.
The failure to pay child support in Florida can have serious consequences. If the motion for contempt is granted, the Department of Revenue can:
Suspend your driver's license;
Levy your bank accounts;
Seize your tax returns; or
Report you to a credit bureau.
Contact us now to schedule a free consultation with our experienced child support enforcement attorneys!
When the Custodial Parent Is Withholding Child Visitation
It is important to note that being unlawfully denied access to your children by the custodial parent does NOT lawfully allow you to abstain from making the court ordered child support payments. An unlawful denial of access to your children should be handled appropriately by filing a visitation rights hearing. It's important that you don't take this kind of situation into your own hands, and instead, let the court determine how it should be handled.
What If I Can't Afford Child Support Payments?
If significant unforeseen circumstances exist that make it difficult to make the court ordered child support payments, rather than simply stop making child support payments, the lawful way to handle this situation is to file for a child support modification hearing. Resolving child support issues should always be conducted through the proper legal channels. If you have child support issues, it is important to know what your legal rights and options are to ensure your child support issues are handled properly.
Get Started with a Free Case Evaluation Today
Advocate Law Firm, P.A., provides experienced legal counsel in Bartow, Lakeland, and throughout Polk County. I am committed to protecting the legal rights of each and every client, while striving to always provide the highest standard of legal representation. I ensure that my clients are fully aware of their legal rights as they apply to their family law situation, ensure my clients are made aware of all options available to them and aggressively represent, protect, and defend their rights with the dignity and respect they deserve.
If you have questions, concerns, or legal needs regarding child support enforcement, be proactive in protecting your legal rights by seeking the legal advice and representation of an experienced Bartow child support attorney. We offer services in English and Spanish.