Grandparent's Rights
The Road To Resolution Starts Here Aggressive Representation When You Need It The Most
Grandparent's Rights
Get Resilient Advocacy from a Bartow Family Law Attorney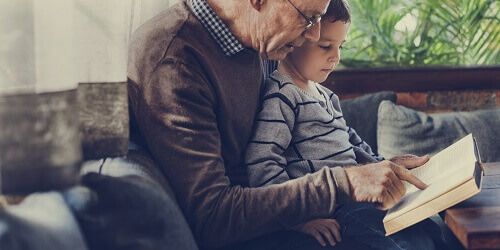 Are you a grandparent who has been disallowed from seeing your grandchildren by their parents? New legislation in Florida gives you the ability to petition to see your grandchildren in certain cases. You have rights as a grandparent and a dedicated and competent Bartow family law attorney from my firm can push for those rights in and out of court.
Clients in need of legal help in the Bartow and Lakeland areas have come to depend on Advocate Law Firm, P.A. because of the emphasis I place on protecting their rights no matter what their needs are. I am a seasoned litigator with over 20 years of experience, meaning I understand how Florida courts work and how to ensure my client's rights are protected at all times.
Don't be sidelined when it comes to your family!
Parents have broad rights when it comes to raising their children, but new legislation allows for grandparents to have some visitation rights in the case that one or both parents are deceased, in a persistent vegetative state, or missing.
Courts consider the following factors in determining if giving you visitation rights:
The love, affection, and other emotional ties between you and the minor child
Length and quality of previous relationship between you and the child
If you have established ongoing personal contact with the child previously
The reasons cited by the respondent parent in ending contact with you
If serious and evident mental or emotional harm resulted from you being denied visitation
Any threats to the child present
The result of any psychological evaluation of the child
After you file a petition for visitation, a hearing will be held to determine if you can show the parent(s) is unfit or poses harm to the child. As an experienced Bartow family law attorney, I can argue on your behalf that having visitation rights would be in the best interests of the child.
Get Trusted Representation for Family Law Matters
My firm is poised to file your petition and push for your rights as a grandparent to see your grandchild under the given circumstances. You need a lawyer with experience and tenacity, which is exactly what I bring to every case I handle. We offer services in English and Spanish.
Ever Argued With A Woman?™
Advocate Law Firm, P.A.

We Fight Tirelessly For Every Client

More Than 20 Years of Experience

Personal Attention For Every Client
Volt Mills
A Company with a Glowing Reputation
See Why People Choose Advocate Law
I couldn't have asked for more!

I just want to publicly show my gratitude to Ms. Salvia and the rest of the team that worked on my recent case. I really felt I was represented well by Ms. Salvia and she took the lead in making strong points for my case. She was able to properly vocalize what I needed and look out for things that I didn't even consider. She is very experienced. I couldn't have asked for more. Thank you so much for help and professionalism.

- Dalena T.

Martha and the rest of the team constantly kept me in the loop of all that was occurring

There was never a time that I was alone in my divorce process. The staff/team was in contact communication with me. Any questions, concerns or issues I may have had, they were front and center ready to help me through the process and educate me on what the next steps were. Divorce in and of itself is a very emotional, trying and frustrating process. Martha and the rest of the team constantly kept me in the loop of all that was occurring, what was needed, any changes that were coming and how to properly handle them. Thank you so much for making a stressful and life changing event, easier to navigate.

- Michelle Acevedo

Honesty, integrity and a fighter!

I don't typically write reviews however, in this "case" it is warranted. Having gone through a protracted and tumultuous divorce lasting almost five years would leave any living and breathing human hating lawyers even their own. well, I must say I am left with a gratitude for all the hard work, patience and guidance given me throughout my process. I would recommend Melissa Wilson to anyone that is looking for Honesty, integrity and a fighter where it counts... CASE CLOSED!!!! and so is mine. cant forget Martha her assistant, taking my calls always and listening to me vent. Thank you all in that office Sincerely Niko

- Former Client